WEEKLY UPDATE - 15 JULY 2022
What Happened In Crypto This Week
This week in Crypto, we saw BTC pump by 12%, Celsius repaid most of its loans then filed for bankruptcy, and some lucky people may get to share 140K Bitcoin. Of course, the biggest news was the US inflation data, and it was worse than expected. If you've been following our weekly recaps, you'll know high inflation in the traditional economy is usually followed by interest rate hikes – which is bad for Crypto. We discuss all these and more below. 
Bitcoin and the overall Crypto market started the week on a high note. A 12.5% rally rolled over from the weekend – pushing BTC close to its biggest weekly close for 9 months, and reports showed that wallets holding ETH reached an all-time high. But despite all these positive updates, the mood in the market remained understated. Why? Because by now, everyone understands that the market won't become bullish until external macros ease up.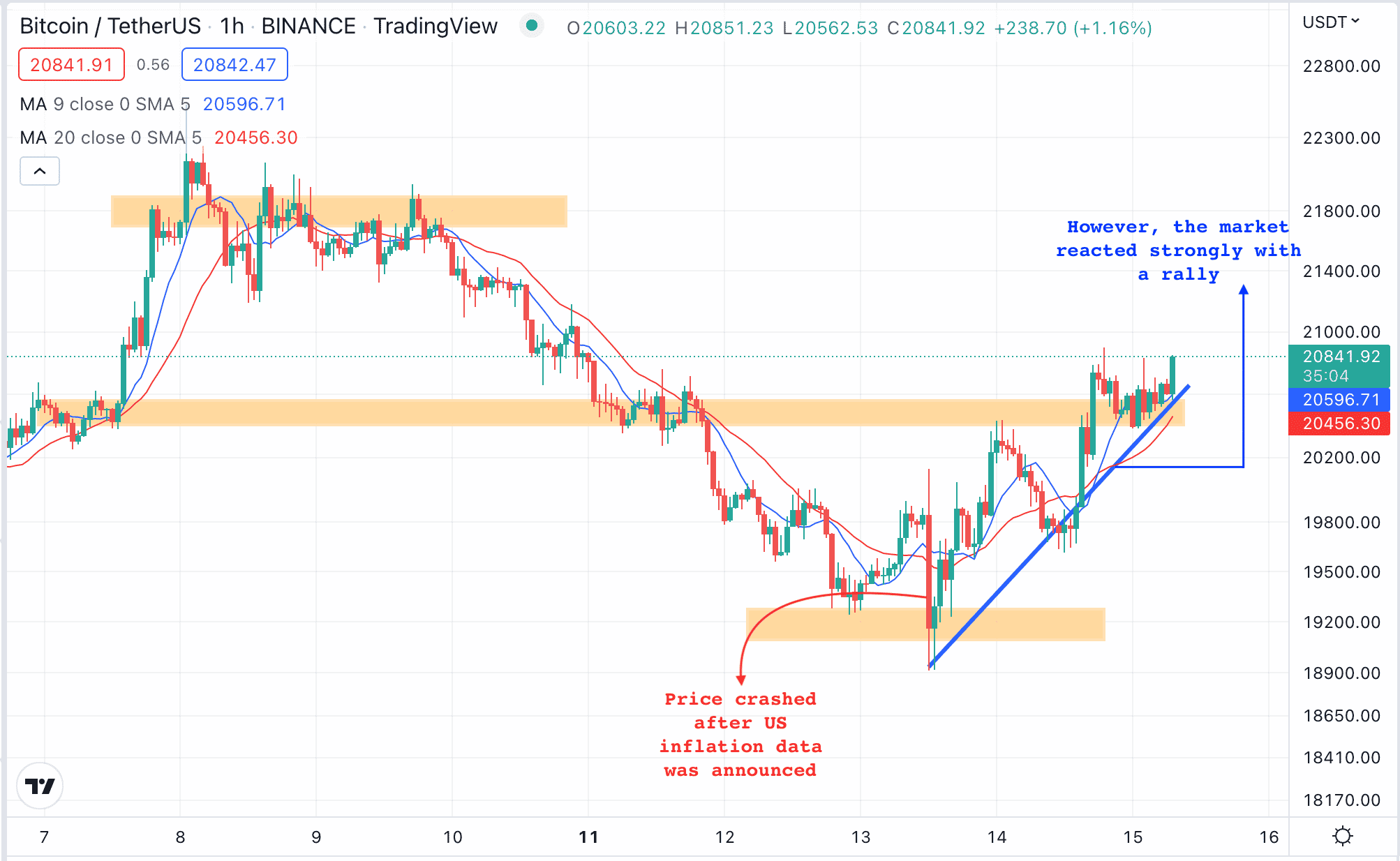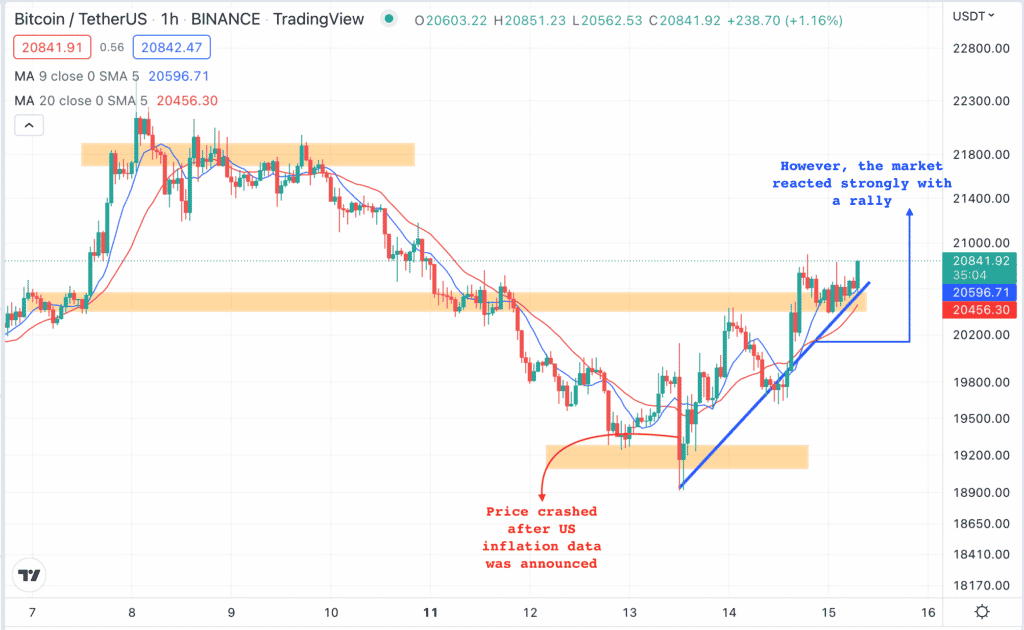 Additionally, everyone knew US inflation data would come in on Wednesday and if it was too high, the US Fed would hike interest rates in a bid to get things under control (even though this doesn't seem to be working). Anyway, the numbers came in and it was 67% higher than expected. The immediate reaction to that is the long red candle you see in the chart above. Bitcoin dipped straight to 19K. However, the market reacted strongly and we're now pushing back toward the $22K resistance zone. 
But the key question is: when will it end? For how long will Crypto assets be vulnerable to the problems that plague TradFi (traditional finance)? Because as it stands now, the US government is planning another interest rate increase, and it may push digital currencies down and prevent the market from finding relief. Obviously, the next evolutionary step for the Crypto space is to become so big that changes in TradFi get absorbed more efficiently. And as the Crypto sector moves closer to mass adoption, we may be our way to this independent future. 
For real-time updates and to stay informed as things progress, join us on the Moon Birdie Telegram Channel where we provide deep insights into the Crypto market along with detailed price analysis.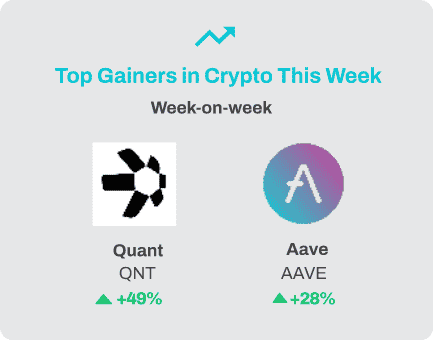 QNT up 49% due to technical indicators
Quant Network is a blockchain platform that facilitates the exchange of data between other blockchains. This type of interoperability is a key feature of the future web 3.0, and projects in this space are well regarded in the Crypto ecosystem. This week's 49% rise by QNT was inspired by technical indicators. Firstly, the 20 and 50-day moving averages completed a bullish crossover. Then the RSI signalled an optimal buying zone, prompting traders to keep the faith and push QNT up to $90.
AAVE pumps after stablecoin announcement
Aave is a leading decentralized finance (DeFi) platform – it lets users borrow Cryptocurrencies against a collateral and lend out their coins for interest payments. Last week, the project announced plans to launch a native stablecoin, GHO, and the news appears to have been well-received by the market. Furthermore, Aave just got a $20M debt repayment from Celsius; this may also have contributed to the recent 28% pump. 
What would you do with 140K Bitcoin?
Many years ago, Japan-based Mt. Gox was the biggest Crypto exchange in the world. Then it suffered a devastating attack and the company filed for bankruptcy in 2014. What was left of the company's assets, about 200,000 BTC, was kept in the care of trustees. And for the past 7 years, customers that lost their coins to the Mt. Gox attack have been trying to get their money back. Last year, an agreement was reached that the 200K being held in trust would be shared amongst the victims. 
From recent reports, it appears the time has come for the Mt. Gox Bitcoin to be removed from storage, and over 140,000 BTC is expected to be released to the affected parties. Such a huge cache of coins entering the market has caused some speculators to raise alarm, and they believe it could worsen the current bear market. However, there's another school of thought that says a majority of the funds will remain in wallets for the immediate future.
The CEO of Binance, CZ, belongs to the second group and he said "Just ask yourself, if you got into Crypto and had BTC from 2014, will you be in a hurry to sell now?" This perspective holds some weight: as at the time of Mt. Gox's crash, 1 Bitcoin was around $700. So, these people have seen it pump to $67K and back down to $20K. If they got their coins today, would they sell or choose to HODL and wait for the next bull run? If you were in their shoes, what would you do? 
How to earn bonuses from Crypto exchanges
Binance, FTX, and Coinbase are three of the biggest Crypto exchanges in the market today – and with good reason. They have a track record of success, offer key services, and provide a good level of security. However, because they have millions of customers already, they aren't motivated to give out rewards in a bid to attract new customers. Other platforms, on the other hand, are more generous with bonuses and you can earn sizable sums when you sign up.
If you're looking for a well-rated exchange that offers a nice bonus package, Moon Birdie has something for you. OKX has an ongoing $10,000 reward for new users. All you have to do is follow the attached link, sign up, and download the mobile app. Here's the link ⇒ OKX OFFER
Here are some top stories from the crypto space over the last 7 days.
Shanghai includes Web3 and blockchain in 5-year plan
The government of China's biggest city, Shanghai, has included blockchain, NFTs, Web3, and the Metaverse in its 5-year development plan.
Celsius files for voluntary Chapter 11 bankruptcy
Celsius has filed for Chapter 11 bankruptcy, a move the company claims will position it for future success. However, customer funds remain locked. 
The NFL to share NFT ticket stubs during '22 season
Public blockchain platform, VeChain, recently signed the biggest sponsorship deal in MMA history; a commitment of $100M over 5 years.
Multicoin Capital raises $430M for Crypto startups
Leading US venture capital firm, Multicoin Capital, has launched a $430 million fund for early and later-stage projects in the Crypto space.
We partner with the leading crypto companies to source the most recent and convenient deals for you: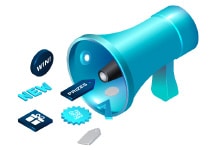 Start your Crypto journey with a $180 welcome bonus + another $200 when you refer your friends. Sign up here
Secure a hardware wallet with ONLY a $9.9 deposit and
get 43% OFF
when you complete your payment
Change your wallet's alphanumeric code to a cool username and receive Crypto in style. From $5+
Thanks for staying with us till the end of this week's edition. We hope you picked up some insightful nuggets along the way. The power to create wealth is out there. It's up to you to fly high and get it!  For more Crypto-related content, follow our official pages on Twitter, Facebook, Instagram, and LinkedIn.
To learn more about cryptocurrencies, investing, trading, and blockchain technology, please visit our Academy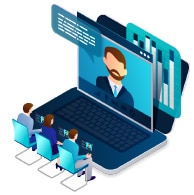 The content in this newsletter is for informational purposes only. The content of this email is not intended to serve as financial advice. Every investment and trading move involves risk. Do your own research before making a decision.

Disclosure: some of the links we've included are affiliate, you earn rewards and discounts and we earn a commission