WEEKLY UPDATE - 22 JULY 2022
What Happened In Crypto This Week
Dear Moon Birdies,
The Crypto market shocked a lot of speculators this week with a pump that saw BTC rise by 12% and ETH by 33%. How could this be happening now? The macro situation is not yet resolved, Celsius declared bankruptcy some days ago, and Elon Musk just told the world Tesla has sold 75% of its Bitcoin. In the midst of these bearish updates, how can the overall Crypto market be up ~15%? We discuss this and more below. 
After months of downturn, the Crypto market took some time off its bearish momentum to shock critics this week. And after enduring weeks of "Bitcoin is dead" headlines, Crypto enthusiasts were given a reason to smile in vindication. In truth, this pump caught most people by surprise and even the biggest supporters of Crypto were not expecting it. BTC went as high as $24K from the $20K zone, ETH jumped from $1,200 to $1,600, and overall Crypto market cap exceeded $1T.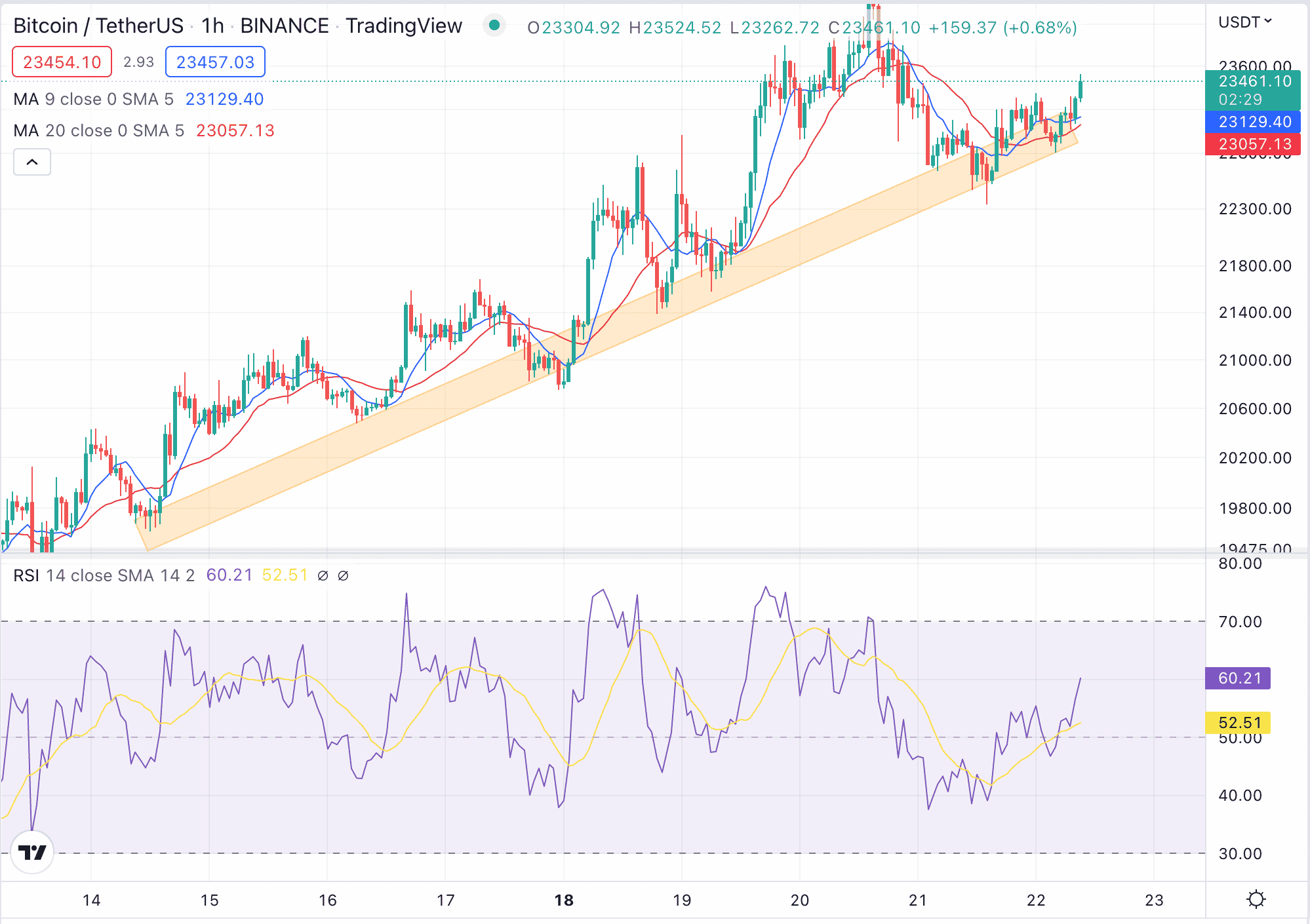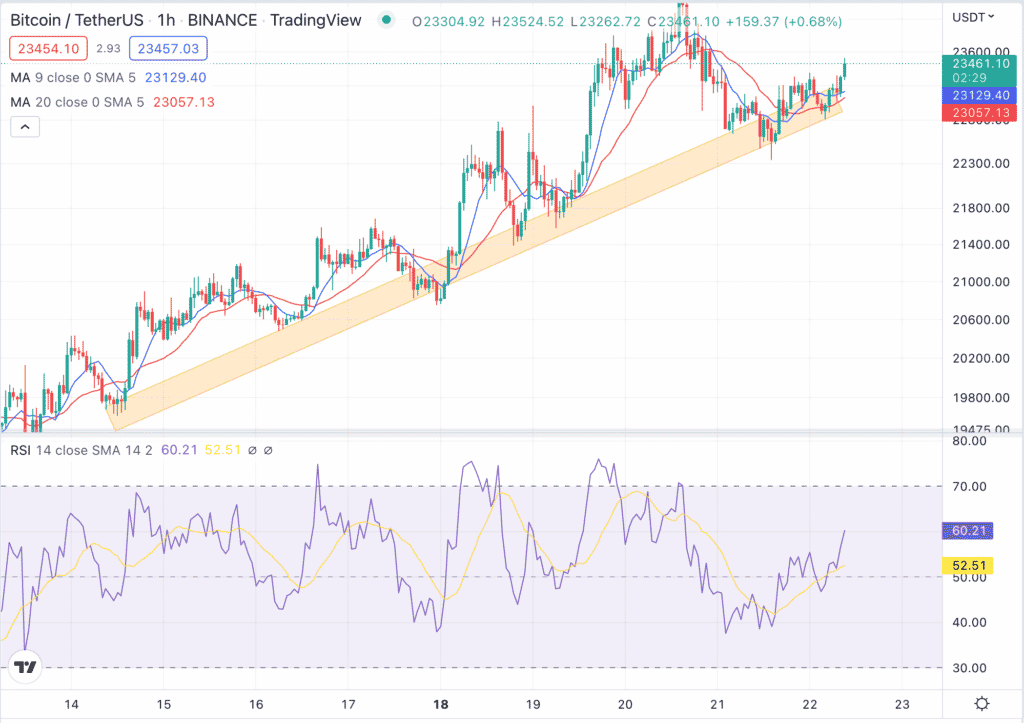 Perhaps more people should have seen it coming, especially with hype building up around Ethereum's transition to proof-of-stake, but the negative sentiments that plagued the market this year have not been fully resolved. Yes, the liquidations seem to be coming to an end. However, the traditional economy is still struggling with inflation, interest rates are being hiked across the world, miners are selling their BTC, and Elon Musk's Tesla sold 75% of his stash (WHAT?!)
So, in the midst of all these, an announcement that the Merge should happen by September 19 was relegated to the background. Yet, many market observers credit this piece of news for kick-starting the reversal we saw this week. This is a testament to how massive this upgrade is.Crypto's second biggest project will change the nature of its network and move towards a more-efficient framework. The impact of this transition will be felt around the entire space, and this is probably just the beginning.
However, for now, we must treat this as a relief rally. If this uptrend endures over the coming days and Crypto continues to pump after next week's Fed interest rate hike, maybe we can start to believe again. For real-time updates and to stay informed as things progress, join us on the Moon Birdie Telegram Channel where we provide deep insights into the Crypto market.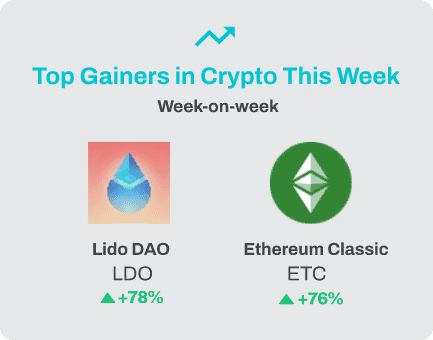 LDO pumps after Ethereum Merge announcement
Lido is a decentralized finance platform that lets users stake tokens and earn rewards. As Ethereum's transition to proof-of-stake (PoS) draws closer, the number of users staking ETH 2.0 tokens is increasing at a fast pace, and Lido provides a way for them to do so. This week, LDO pumped by 78% on the back of news that the Merge would take place in September. The assurance of a date is pushing even more stakers to Lido, and as we approach the Merge, LDO is one to keep an eye on at $1.6.
Ethereum Classic up 76% on Merge speculation
ETC is another token that's benefitting indirectly from the recent buzz around the Merge. Ethereum Classic was created after the original Ethereum codebase was divided in 2016, leading to two similar but parallel blockchain networks. As its more-recognized sibling migrates to PoS, Ethereum Classic will remain as a proof-of-work (PoW) network, providing safe haven to miners leaving Ethereum. Furthermore, people who are unsure about the success of the Merge are buying up ETC because they see it as a viable Ethereum alternative.
Why is the SEC targeting Ripple?
Some days ago, a US Congressman called the Securities and Exchange Commission (SEC) a power-hungry regulator due to its unethical actions against Crypto companies. The SEC was also accused of politicizing its authority and trying to regulate companies that aren't under its direct jurisdiction. One of the examples cited during this Committee of Financial Services hearing was Ripple. The SEC has been engaged in a legal battle with the company since 2020 – the bone of contention is XRP and whether the token can be regarded as a security or not. 
So, what's happening with XRP? Is the SEC targeting the project unfairly? Here's the story: in 2013, Ripple sold XRP tokens to customers from all over the world during an ICO (initial coin offering) to raise money for the new company. Seven years later, the SEC filed a lawsuit against two executives of the company and Ripple itself. The claim was they sold an unregistered security to residents of the United States. Now, in this situation, companies typically decide to settle out of court with the SEC, but Ripple chose to fight the case. .
Subsequently, there have been indications that the agency is not interested in playing fair. For one, a former official of the SEC said some years ago that Ethereum's ETH was not a security. The agency fought to exclude this statement from the Ripple court documents, and it backfired, leading to a US judge calling the SEC hypocritical. Because if ETH (which also held an ICO) is not a security, how could the agency argue that XRP is a security? Now, some days ago, a group of XRP holders are being prevented from joining the lawsuit because their statement goes against a big SEC claim. 
The SEC implied from the start that Ripple deceived buyers during the ICO, promising them returns if they bought the tokens. However, over 3000 affidavits from XRP holders say this is not true, with people insisting they bought the coin because they saw its value in the Ripple ecosystem. The buyers are also alleging that the SEC's case is affecting their XRP investment; it is causing the company to lose money and hampering it from developing further. This is a very interesting situation, and the judgment from this case will have some impact on future Crypto regulation. 
How to Create No-Code Crypto Trading Bots
For Crypto traders, timing the market correctly is often the difference between being successful and struggling to scale. And one of the biggest issues they struggle with is taking emotion out of the trading process. With automated trading bots, it becomes significantly easier to make smart analysis, pick out good entry/exit points, and make trades without second-guessing yourself.  
Capitalise.ai provides a platform to build these bots, and the best part is: you don't need to write any code to create your own automated trading system. You can do so using simple everyday English. Sign up for FREE here to get started ⇒ Capitalise
Here are some top stories from the crypto space over the last 7 days.
FC Barcelona launches NFT artwork
Footballing giant, FC Barcelona, is launching an NFT of Johan Cryuff's legendary overhead kick to be auctioned at Sotheby's.
India mints a new Crypto unicorn
Indian blockchain network, 5ire, has become the country's latest Crypto unicorn, raising $100M at a $1.5 billion valuation.
South Korea postpones Crypto tax to 2025
South Korea is postponing its plans to tax crypto earnings by three years. Newly elected president, Yoon Suk-yeol, is crypto-friendly.
Crypto.com rolls out Google Pay integration
Recognized digital assets wallet and exchange platform,
Crypto.com
, is integrating Google Pay as a payment option for Android users.
We partner with the leading crypto companies to source the most recent and convenient deals for you: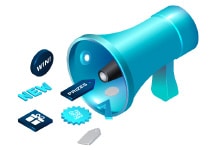 Get rid of emotional trading with smart, efficient, and automated executions; written in simple English. Start for FREE here
NordVPN is one of the most comprehensive and secured VPN services in the world.
Get it now at 68% OFF in China, South Korea, and worldwide.
Nexo has a Crypto credit card that lets you make purchases using Crypto without spending your coins. You also get 2% rewards
Thanks for staying with us till the end of this week's edition. We hope you picked up some insightful nuggets along the way. The power to create wealth is out there. It's up to you to fly high and get it!  For more Crypto-related content, follow our official pages on Twitter, Facebook, Instagram, and LinkedIn.
To learn more about cryptocurrencies, investing, trading, and blockchain technology, please visit our Academy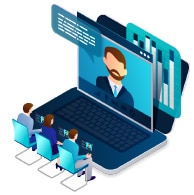 The content in this newsletter is for informational purposes only. The content of this email is not intended to serve as financial advice. Every investment and trading move involves risk. Do your own research before making a decision.

Disclosure: some of the links we've included are affiliate, you earn rewards and discounts and we earn a commission