WEEKLY UPDATE - 24 JUNE 2022
What Happened In Crypto This Week
Dear Moon Birdies,
During a week where everyone is looking at the charts for a signal that we've reached the bottom, BTC price moved by a net total of 1%. But don't be fooled by the lack of price activity, there's so much going on right now. While the macros remain negative and bad actors are getting liquidated left and right, global adoption of crypto endures. In this week's recap, we'll discuss all these and more.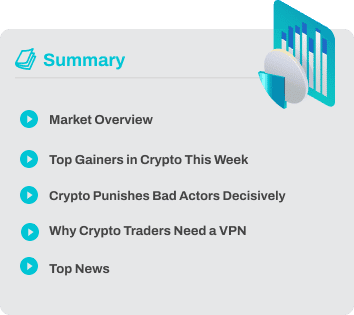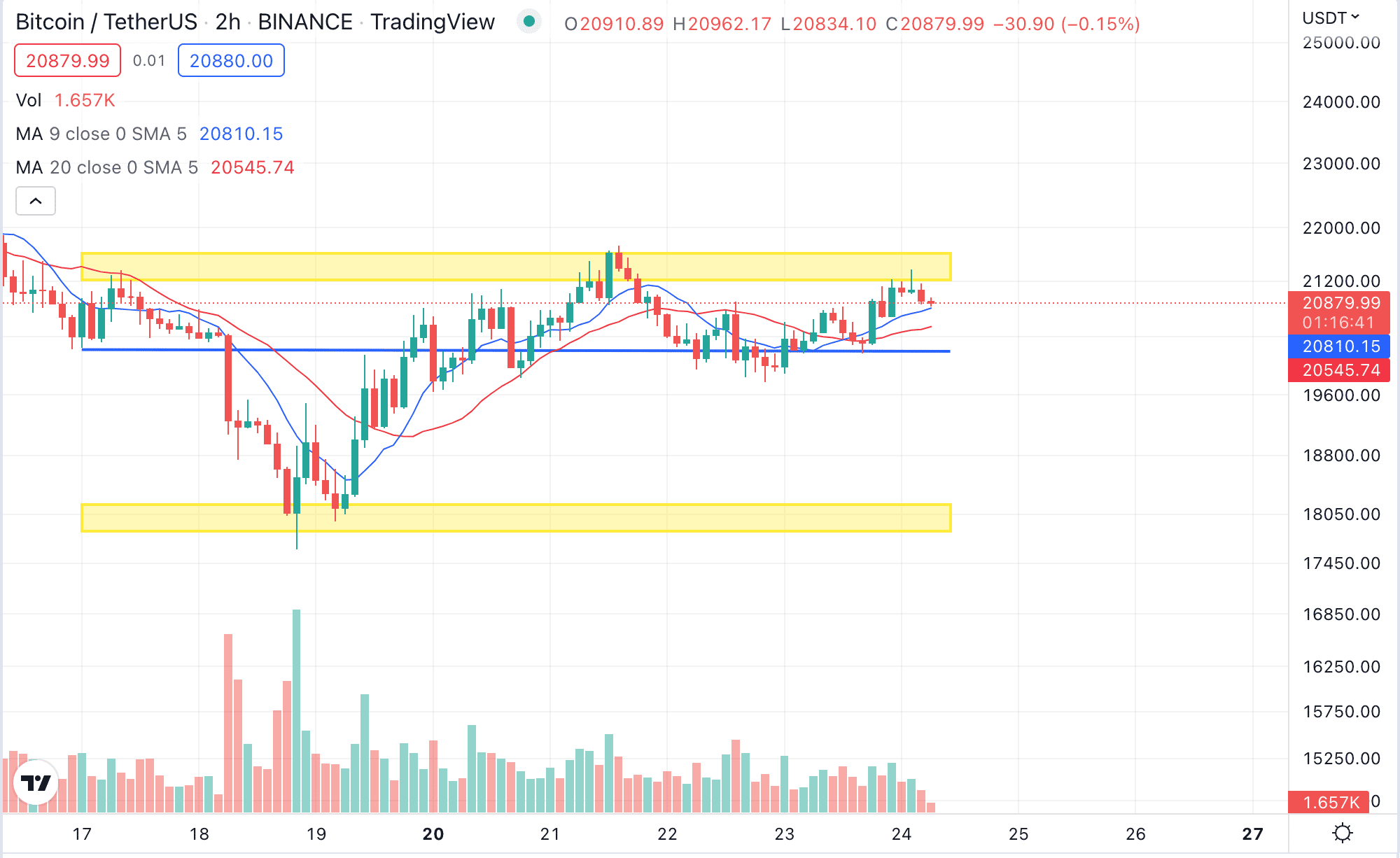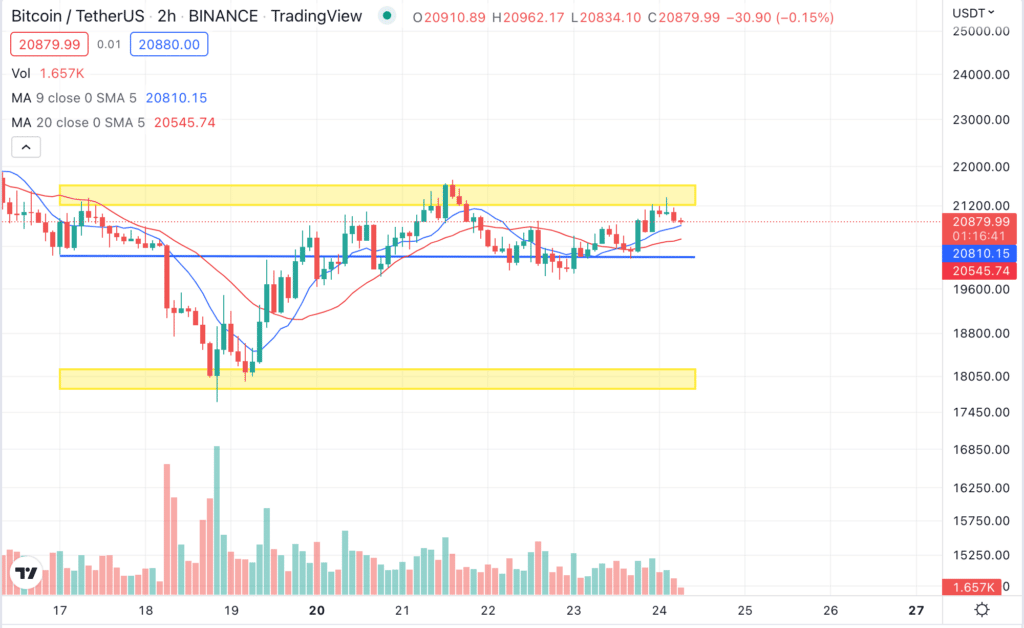 The chart above represents Bitcoin price action from last Friday to today. BTC moved from around $21,055 and it's now hovering close to the $20,900 range. That's not a lot of change, but the real story is between the lines. That dip you see happened during the weekend and Bitcoin dropped to as low as $17,700. While savvy investors bought for cheap, the overwhelming sentiment was to sell because "BTC is going to zero." Two days later, price crossed back over $20K, and the tone changed to "Oh snap, $17K was the bottom and I missed it."
This happens in every bear market – people panic and sell when price is low (when they should be buying) and spend the next few months trying to predict the bottom. It never works; charts are great, but they never tell the full story. The people who make real money are the ones that buy when everyone is scared and are selling; they're the ones who get the huge ROIs and generational wealth everyone loves to read about. But if we're being honest, how you behave during down days is a direct reflection of how much you believe in Bitcoin's future prospects.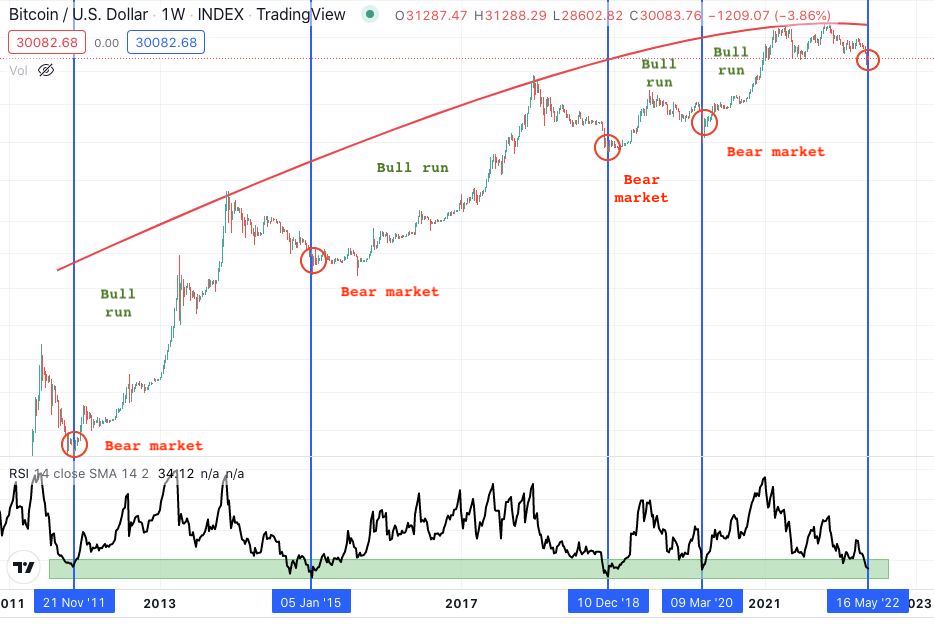 If you truly think the fundamentals are solid,
you shouldn't panic every time price drops.
Yes, money is important and no one wants to lose their investment – but with the number of bear markets we've had in the past, people should understand now that it's a phase that passes. Currently, the market is being shaken up by macroeconomic factors and threats of recession. Bad actors are getting liquidated and companies built on leverage are falling at the altar of margin calls. It's rough. In spite of all these, we've seen more adoption this year than any other. Just this week, Deloitte announced a service geared toward companies that want to integrate crypto and KPMG is implementing a metaverse service –
these are clear signs of progress.
If traditional companies see the long-term play and believe in the future of Bitcoin, why don't you? For more insights on the crypto markets and real-time analysis, join us on
the Moon Birdie Telegram Channel
.
SNX is up 65% due to network upgrade
Synthetix is a DeFi platform that lets users trade crypto and non-crypto assets without actually purchasing them. The project recently voted to increase its trading speed, which led to an increase in daily volume, active addresses, and token price. With such an interesting use case and SNX trading at $3, this is definitely one to look out for – if you can overlook the dangers of over-collateralization. .
Uniswap rallies by 36% after new acquisition
Uniswap is the foremost decentralized exchange, facilitating the peer-to-peer trading of cryptocurrencies. This week's pump coincides with the project acquiring an NFT aggregator, Genie. However, it's likely that other factors contributed to UNI's rise. Given the current situation with CeFi, more users are moving toward decentralized platforms and Uniswap is benefitting. During the week, Uniswap surpassed Ethereum, its mother blockchain, in daily fees.
Crypto punishes bad actors decisively
When Luna/Terra fell last month, crypto market observers said the domino effect of the crash would be felt across the ecosystem, and they were right on the money. Since May, several lending platforms, hedge funds, and centralized finance (CeFi) companies have either been liquidated or are on the verge of bankruptcy. Even big names like Celsius, Three Arrows Capital (3AC), and Voyager Digital were caught in the storm.
We found some common themes among all affected parties: the excessive use of leverage, placing clients' funds as collateral for huge loans, and over-exposure in search for profits. These practices are quite common in traditional finance (TradFi), and with recent happenings, they seem to be creeping into the crypto space as well. But unlike TradFi, crypto punishes swiftly and decisively. If you take on too much leverage, the market will penalize you for it, as 3AC and Celsius understand right now.
There have been talks of a bailout that prevents retailers from losing their investment, and that's a welcome development. But these projects have lost the trust of the public and it's something they may never regain – just ask Luna how the "rebirth" is shaping up. The crypto market knows how to clean up its mess, and in the coming weeks, we may yet see more bad actors getting de-leveraged. The entire market suffers as a result, but it's the price we have to pay for a future without careless companies putting investor funds at risk.
The ongoing cleanse further reinforces the need to manage risk optimally and retain control of (if not all, then most of) your crypto assets. It also emphasizes our message of looking beyond the charts and technical analysis for now. With all these liquidations happening so close to one another, technical indicators may not provide an accurate or reliable overview.
Why Crypto Traders Need a VPN
In truth, everyone that uses the internet regularly should get a VPN. Because every time you enter details online,
there's a risk of your information falling into the wrong hands.
Additionally, unfriendly government regimes routinely spy on their residents, and internet service providers are not exempt. Now, if you trade crypto, you need the extra security of a VPN even more than the regular user because if your wallet gets compromised, you may never get your funds back.
We have a nice offer from X-VPN to help members of our community browse securely and anonymously.
If you purchase a subscription now, you get 50% OFF for the whole year. Sign up here ⇒
X-VPN 50% OFF
Here are some top stories from the crypto space over the last 7 days.
Binance signs NFT partnership with Ronaldo
Football superstar, Cristiano Ronaldo, has signed a deal to create NFT collections with leading crypto exchange –
Binance
.
Magic Eden is crypto's latest unicorn
Solana's leading NFT marketplace, Magic Eden, has raised $160M in Series B funding with a $1.6 billion valuation.
Ethereum continues to work towards merge
This week, Ethereum launched its Beacon Chain testnet and announced the shutdown of three other testnets as The Merge draws closer.
51% of Latin Americans have used crypto
According to a recently released report from Mastercard, 51% of surveyed LATAM consumers said they'd made at least one payment with crypto.
We partner with the leading crypto companies to source the most recent and convenient deals for you: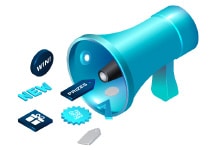 Gemini is a leading crypto exchange with advanced trading tools; earn free ETH when you sign up
X-VPN is trusted by over 100M users worldwide, get a massive 50% OFF your yearly subscription
Binance has removed Bitcoin trading fees for US users, sign up now to take advantage
Thanks for staying with us till the end of this week's edition. We hope you picked up some insightful nuggets along the way. The power to create wealth is out there. It's up to you to fly high and get it!
To learn more about cryptocurrencies, investing, trading, and blockchain technology, please visit our Academy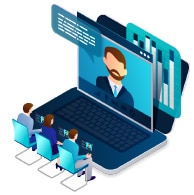 The content in this newsletter is for informational purposes only. The content of this email is not intended to serve as financial advice. Every investment and trading move involves risk. Do your own research before making a decision.

Disclosure: some of the links we've included are affiliate, you earn rewards and discounts and we earn a commission