WEEKLY UPDATE - 21 MAY 2022
What Happened In Crypto This Week
Dear Moon Birdies, This week in crypto, technical indicators show bullish signals and the Ethereum 'Merge' draws closer. More fallout from the Luna/UST crash, China's underground Bitcoin mining farms get some recognition, and Shopify adds more crypto payment methods. We also discuss why Kyber Network is up 72% and how to invest smartly in crypto projects.
After the dramatic events surrounding Luna/UST last week, getting a week with price ranging feels like a gift. Of course, things would be better if the bull run we're all expecting starts immediately, but patience is important in crypto. Over the last 7 days, BTC drifted between 28,700 and 30,700 without strong bullish or bearish momentum. Ethereum followed a similar trajectory, with ETH price ranging between $1,900 and $2,100.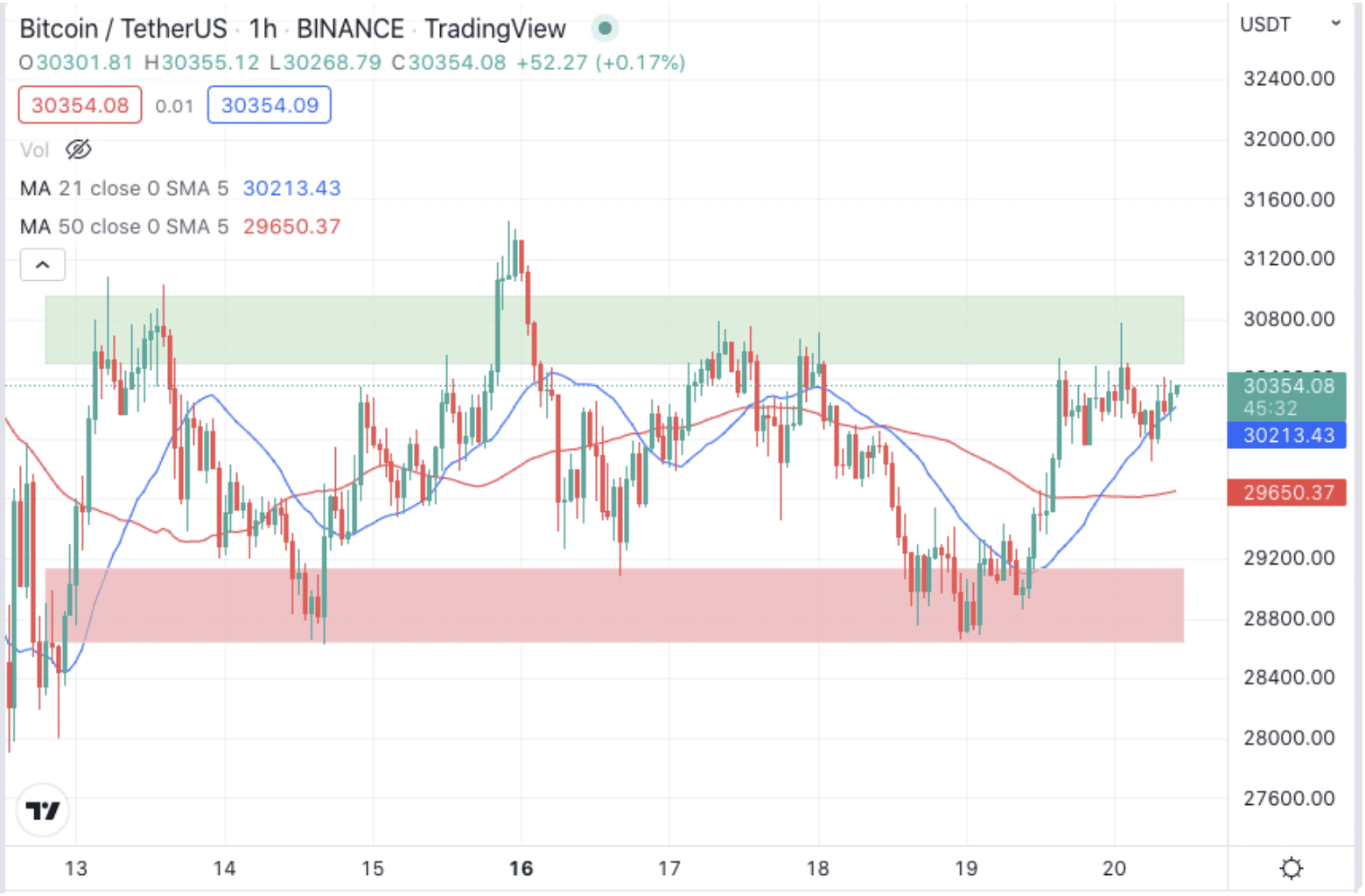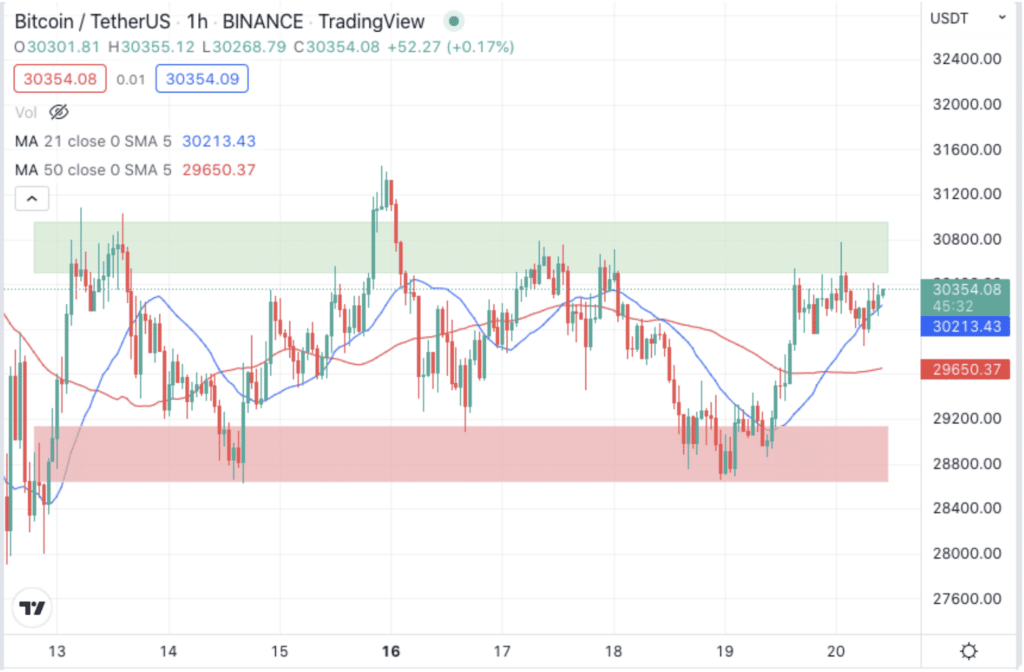 The Relative Strength Index (RSI) shows BTC is undervalued,
suggesting that we're approaching a historical buying zone.
But so far, there isn't enough volume to kickstart the rally. However, some good news came in recently that may provide upside momentum. China is starting to ease restrictions and Shanghai is now open from lockdown – good news from China is always positive for the crypto markets. Going into the new week, the target is simple. Bitcoin price needs to break out from the $31K region (the green bar above) and trend upwards for a sustained period. Once that happens and technical analysis confirms a price reversal, then the real business can commence.
For now, keep your eyes on the news and the Moon Birdie Telegram Channel
– we'll be providing updates as things evolve.
Kyber Network pumps 72% after community activity
Kyber network is a cross-chain liquidity provider for some of the leading projects in the crypto ecosystem. Its products are being used across the Ethereum, Polygon, Binance Smart Chain, and Cronos networks. Kyber's token, KNC, is up 72% this week on the back of some community engagement and marketing efforts from the team. Given the market conditions, the KNC pump is eye-catching. However, the reason behind the price increase may not be strong enough to maintain this uptrend. The project has a strong use case, though, so it's worth keeping an eye on for the future. .
KuCoin's native token pumps by 26% after $150M raise
KuCoin is one of the leading crypto exchanges around, with average daily volume exceeding $2B across spot and derivatives. Its utility token, KCS, is up 26% week-on-week. The rally started after it was announced on Monday that KuCoin raised $150M to expand into web3. KCS is currently trading at around $15. That's quite a distance from its record high of $28, so there may be some value there. But as always, never buy the top. If you feel strongly about KuCoin and its token, wait for a retracement before going in. .
In this section, you learn about the projects everyone in the crypto community is talking about over the past week. Get a summary of what's going on, along with actionable tips on how you can take advantage of the growing interest.
Ethereum Merge draws closer
On Thursday, we got some more positive news about Ethereum's upcoming transition to the proof-of-stake consensus (PoS). Things appear to be on track, and the network's public testnet will undergo a 'Merge' in June. Developers involved with the project say
the complete migration should take place in August.
Moving to PoS will make Ethereum more eco-friendly, and the network will consume less than 1% of the energy it does currently. Furthermore, the number of ETH being issued will reportedly drop by 90% after the merge, and users will get more opportunities to stake ETH for rewards.
This suggests that as Ether supply reduces, demand for it will rise at the same time – this is extremely bullish.
And we may be looking at a big increase in ETH price toward the end of the year. At current prices, ETH is a steal and there may not be a better time to buy.
Here you can sign up on Binance to buy some ETH
Fallout continues from the Luna/UST crash
The Luna/UST saga remains the talk of the crypto ecosystem, and several other projects are still reeling from the after-effect of the crash. Tether–another stablecoin–had to endure a week of low investor confidence as its peg was threatened, but USDT seems to have weathered the storm. On another note, the South Korea Parliament is considering summoning Terra co-founder Do Kwon for a detailed probe into what happened. Also, Kwon and other executives of the company have been hit with a $78M tax evasion fine. It has not been a good month for Terra.
How to Smartly Invest in Crypto
Wealth creation opportunities abound in the crypto sector
, and it has the added advantage of being in its formative years – meaning there's a lot of room for growth. As a result, people have leveraged digital currencies to make outsized profits. If you're trying to follow in their footsteps,
there are some things you need to know.
The first lesson is to invest smartly, and in
this Moon Birdie course
we provide all the information you'll need.
Here are some top stories from the crypto space over the last 7 days.
Shopify expands crypto payment options
This week, Shopify added
crypto.com
to its payment options. Merchants on e-commerce platform, Shopify, can already receive payments in crypto via the Lightning Network, Coinbase Commerce, and BitPay. But the list just got longer, and with
crypto.com
, users won't pay settlement fees for the first month.
A16z launches $600M fund for Metaverse games
Crypto venture capital firm, Andreessen Horowitz (a16z), has launched a $600M fund that will invest over half a billion dollars into Metaverse gaming projects. The gaming industry saw funding of over $300B last year; with this new web3 element, it should see even more growth.
Robinhood to launch web3 wallet with no network fees
Robinhood says it will launch a non-custodial crypto and web3 wallet, as the company wades deeper into the world of digital currencies. The company claims there will be no gas fees on the wallet, and it's expected to be released by the end of the year – there's a waitlist already.
China returns as second largest BTC mining hub
About a year after bitcoin mining was banned in China, reports show that underground mines remain operational in the country. And now, these enterprises have grown to become the biggest contributor to BTC mining in the world, second only to the United States.
We partner with the leading crypto companies to source the most recent and convenient deals for you: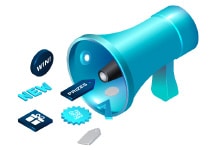 Sign up on Phemex to trade spot and derivatives on a reliable platform. There's a welcome bonus of $100 for new users!
Need a safe wallet for your Crypto? Get the Trezor Starter Pack Voucher now! $25 gift card voucher!
CakeDefi, the easiest app to invest in decentralized finance assets. Start your crypto journey today!
Thanks for staying with us till the end of this week's edition. We hope you picked up some insightful nuggets along the way. The power to create wealth is out there. It's up to you to fly high and get it!
To learn more about cryptocurrencies, investing, trading, and blockchain technology, please visit our Academy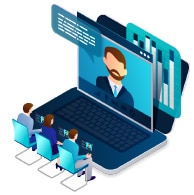 The content in this newsletter is for informational purposes only. The content of this email is not intended to serve as financial advice. Every investment and trading move involves risk. Do your own research before making a decision.

Disclosure: some of the links we've included are affiliate, you earn rewards and discounts and we earn a commission