WEEKLY UPDATE - 06 MAY 2022
What Happened In Crypto This Week
Dear Moon Birdies,
This week in crypto, inflation and the US government combine to drive Bitcoin price down. TRON launches a stablecoin to rival TerraUSD, a new Metaverse project makes $320Mwhile almost crashing the Ethereum network, and Algorand is taking blockchain to the World Cup. We also explore why Anchor Protocol is up 21% this week, and how you can maximize the earning opportunities provided by DeFi – even during a downtrend. 
For a week that started pretty well, things went south very quickly on Thursday. And if you look at the chart below, you can pinpoint exactly when the nosedive happened. Bitcoin's price went down from around $39K to $36.5K within a short period, a decrease of over 6%. Not long afterward, the traditional financial markets followed suit – with Nasdaq and the S&P 500 going down by 5% and 3.6% respectively. Speculators believe this downturn was caused by the Fed hiking rates by 50 basis points, the biggest increase since 2000, and BTC was affected heavily.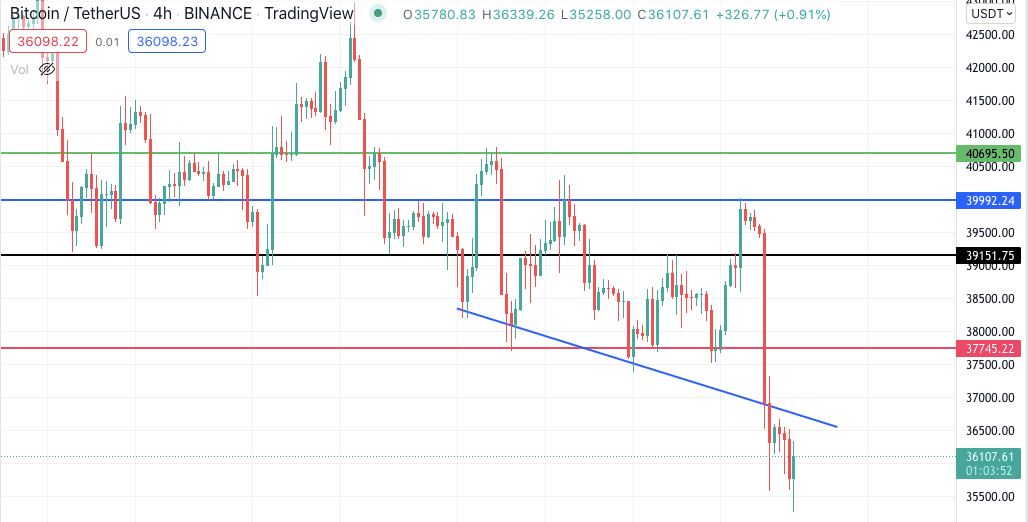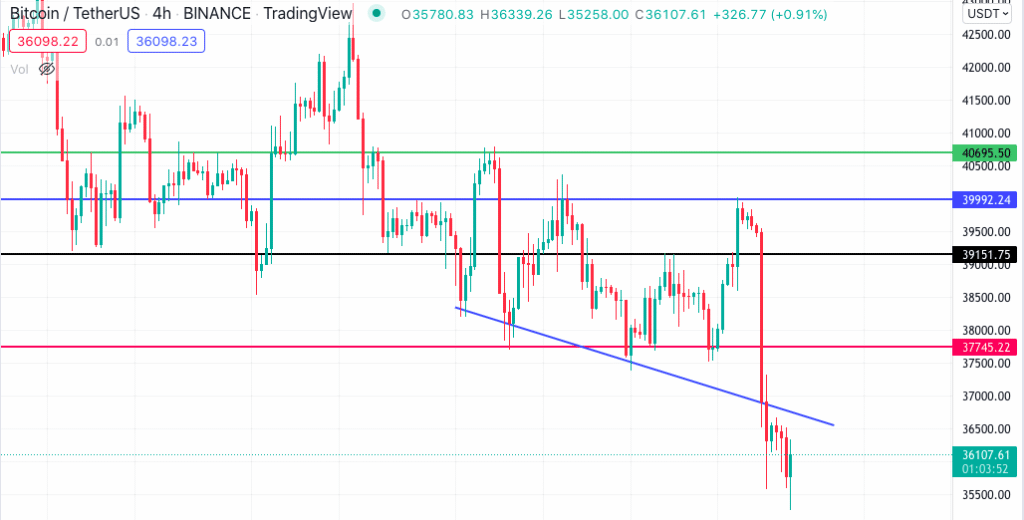 Since the $48K yearly top we saw in March, Bitcoin and the alts have been in a steady downtrend disguised as a ranging market. However, a 25% decline between March and May leaves little doubt as to the true state of the markets. The bears seem to be upon us, for now at least. Many believe this to be bad news, but that's not particularly true. If you can make money going long on crypto, then there's an equal opportunity to earn returns by taking a short position. In other news, reports show that $10B has been invested in blockchain projects in Q1 2022 alone. Similarly, Coinbase took out a BTC-backed loan from Goldman Sachs, Samsung is launching a crypto ETF in Asia, and South Korea's president is creating crypto-friendly policies. To top it all off, Luna announced on Thursday that it had acquired even more Bitcoin – 37,863 BTC at $1.5B. So, it's not all dark and gloomy. In spite of the market's current state, institutional investors are still funding projects and mainstream adoption is very much on track.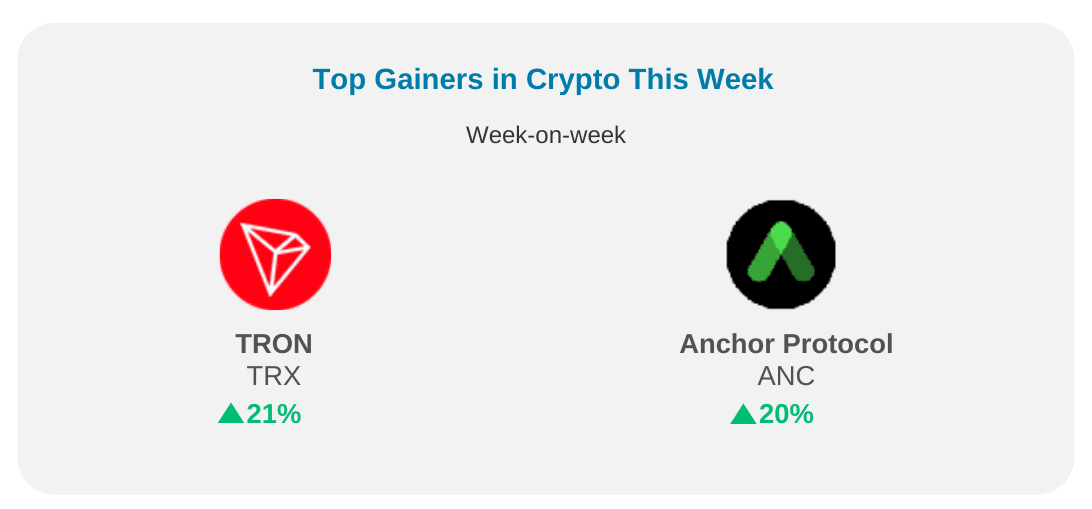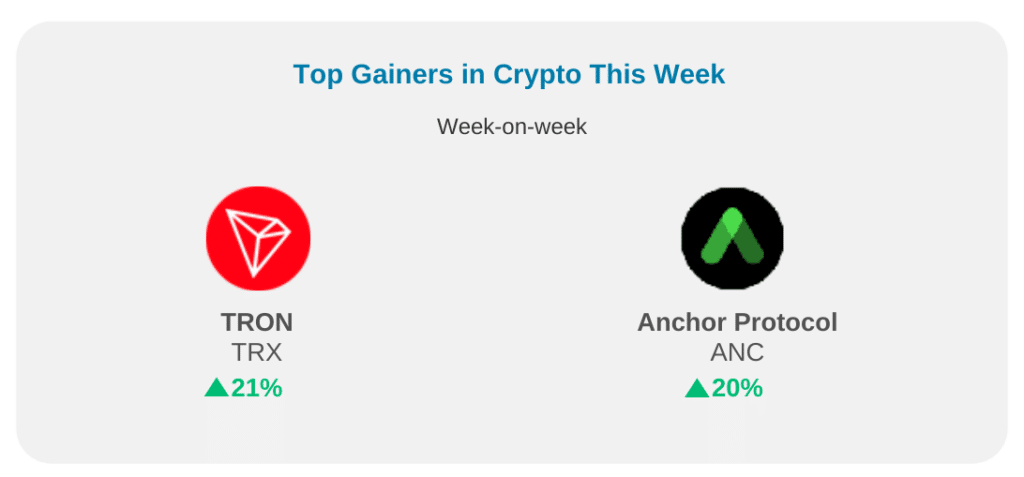 TRON launches stablecoin, pumps 21%
A couple of weeks ago, TRON appeared on our list of Top Gainers after announcing that it would release a stablecoin. This week, the stablecoin – USDD – was finally released and TRON's token saw a 21% increase as a result. At a period when most other cryptocurrencies were down, TRX provided investors with some upside action. 
TRON's stablecoin is similar to Terra's UST in many ways, and the project has said it will set up a reserve of $10B in crypto to back USDD (like Luna is doing for UST). This also represents good news for BTC because it means more demand in the future. Now, a date to keep an eye on is the 21st of April, when the USDD coin will be available on Ethereum and BNB chain – if you missed out on this pump, there may be another opportunity around that period.
Anchor Protocol up 20% as more investors seek safe haven
Anchor Protocol is the biggest DeFi platform on the Terra blockchain, and it offers a means to earn returns on stablecoin deposits. Anchor has one of the highest APYs in the market at around 18%; all you have to do is keep your TerraUSD on the platform. Now, here's the interesting part: the project announced last month that it would reduce its interest rate from 20 to 18%, causing its token, ANC, to crash. However, over the past week, it appears that more crypto investors are depositing their coins on Anchor, with its total value locked (TVL) increasing by about $340M. This news was enough to propel ANC on a 20% rally in less than 24 hours. And in light of the current market situation, it may be prudent for you to store some stablecoin on Anchor and take advantage of the generous interest rates.
In this section, you learn about the projects everyone in the crypto community is talking about over the past week. Get a summary of what's going on, along with actionable tips on how you can take advantage of the growing interest.
Yuga Labs makes history with Otherdeed launch
Over the weekend, Yuga Labs, the creator of Bored Ape Yacht Club and owner of the most expensive NFT collections launched a new Metaverse-related project. This new venture involved selling 55,000 blocks of land in its virtual world, called Otherside. During the minting process, demand was so high that it caused a spike in gas fees on the Ethereum network. 
All-in-all, Yuga raked in over $320M – making it the biggest NFT release so far. Sadly, some users could not mint successfully because of the increased gas fees and network congestion. But in a sign of good faith, Yuga Labs refunded those whose transactions failed but lost ETH during the process.
Algorand FIFA partnership sparks 28% rally
Algorand is a fast-growing smart contract builder and decentralized application infrastructure. During the week, the project became the first US-based blockchain company to be named as a FIFA World Cup sponsor. The news sparked a 28% rise in the price of its token, ALGO. Afterward, there was a slight retracement, but ALGO seems on track to end this week on a high. 
In recent weeks, Algorand has intensified efforts to expand its network and integrate NFT and DeFi platforms. As a matter of fact, it recently announced a new blockchain card game and a real estate tokenization project. The World Cup is billed to start in November 2022; expect Algorand to scale up marketing during the competition and be ready to take advantage of that.
Getting Started With Decentralized Finance
The DeFi space is one of the fastest-growing in crypto, and the platforms introduce a new dimension to wealth creation. From investing to yield farming, liquidity mining, and crypto indexes, decentralized finance provides several opportunities to earn significant returns in the crypto industry. And you can learn all about it in this Moon Birdie class. 
Here are some top stories from the crypto space over the last 7 days.
Gucci will accept crypto in five US stores
Gucci is the latest luxury brand to accept payments in crypto, joining Hublot, Frank Muller, and Phillip Plein amongst others. According to Vogue Business, the company will allow customers to pay using 12 different coins across stores in New York, LA, and three other US locations. This is believed to be a pilot program, and a widespread rollout may be in the works.
South Korea's new president suspend crypto taxes
Yoon Suk-yeol, the newly-elected president of South Korea suggests that the legislation currently in place is not sufficient reason to charge taxes on digital assets. As a result, the tax law (created by the previous administration) that was meant to come into effect in 2023 will be pushed back to let the new government create regulations that protect crypto users.
90% of central banks are exploring digital currencies
According to a recent survey by the Bank for International Settlements (BIS), 9 of every 10 central banks in the world are either building a digital currency or exploring a framework where such a token can be created. The BIS is an umbrella group for central banks worldwide, with members from 63 countries representing 95% of the global GDP.
Block generates $1.7B sales via CashApp
Digital payment company, Block, reports Bitcoin sales of over $1.7B via CashApp during 2022's first quarter. These sales generated a gross profit of over $43M for the company over the same period. Earlier this year, Cash App integrated Lightning Network, a layer 2 solution that speeds up BTC transactions and reduces fees significantly.
We partner with the leading crypto companies to source the most recent and convenient deals for you: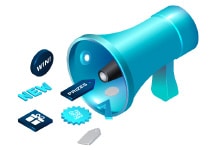 Sign up on Phemex to trade spot and derivatives on a reliable platform. There's a welcome bonus of $100 for new users!
Need a safe wallet for your Crypto? Get the Trezor Starter Pack Voucher now! $25 gift card voucher!
CakeDefi, the easiest app to invest in decentralized finance assets. Start your crypto journey today!
Thanks for staying with us till the end of this week's edition. We hope you picked up some insightful nuggets along the way. The power to create wealth is out there. It's up to you to fly high and get it!
To learn more about cryptocurrencies, investing, trading, and blockchain technology, please visit our Academy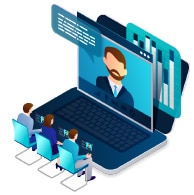 The content in this newsletter is for informational purposes only. The content of this email is not intended to serve as financial advice. Every investment and trading move involves risk. Do your own research before making a decision.

Disclosure: some of the links we've included are affiliate, you earn rewards and discounts and we earn a commission